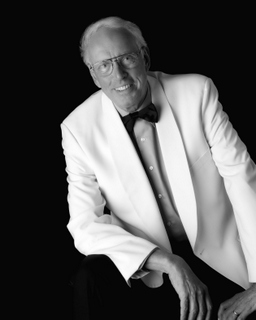 SYDNEY HODKINSON (b.1934) currently holds the Almand Chair of Music Composition at Stetson University and served as Composer-in-Residence and faculty conductor at Colorado's Aspen Music Festival and School for fifteen years. A distinguished 55-year teaching career includes posts at the Universities of Virginia, Ohio, Michigan, Southern Methodist and Rochester – and visiting professorships at Western Ontario, Oberlin, Indiana and Duke Universities.
As conductor, he held positions as director of the Contemporary Directions Ensemble (Michigan), Eastman's Musica Nova Ensemble and the Kilbourn Orchestra, the Voices of Change (SMU, Dallas), Banff Festival, Toronto's New Music Concerts, the Aspen Contemporary Ensemble as well as many guests appointments.
Hodkinson received his Bachelor's and Master's degrees from the Eastman School of Music and his Doctorate from the University of Michigan, studying primarily with Bernard Rogers and Ross Lee Finney. Other major mentors were Carter, Sessions, Babbitt, Britten and Dallapiccola. During 2012, Dr. Hodkinson was awarded the Bolcom Extended Residency in Composition from the University of Michigan. Earlier awards include those from the National Institute of Arts and Letters. Guggenheim Foundation, Canada Council, National Endowment for the Arts and the Ford Foundation.
He currently resides in Ormond Beach, Florida. For more information, you can contact:
http://www.presser.com/Composers/info.cfm?Name=SYDNEYHODKINSON or visit www.sydhodkinson.com
Showing all 2 results