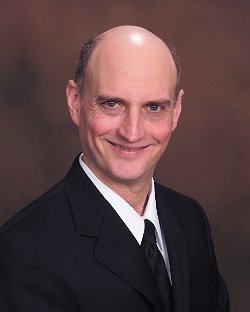 Stanley M. Hoffman was born in Cleveland, Ohio in 1959. He received degrees in Composition from Brandeis University (Ph.D. 1993), the New England Conservatory of Music (M.M. 1984), and the Boston Conservatory (B.M. Cum Laude 1981).
Dr. Hoffman's accomplishments as a composer include a world premiere performance of his flute duet, "Arirang Variations," on a program in Toronto, Ontario, Canada on April 12, 2015, performed by bass flute players Peter Sheridan and Judy Diez d'Aux. They subsequently recorded it on the CD Continental Drift (MOVE Records Catalogue Number MD 3403). Peter Sheridan also commissioned "Prelude" and "Fughetta" for alto flute and organ, and gave it a premiere performance on May 3, 2015, St. Patrick, Mentone, VIC, Australia, with the organist Christopher Trikilis. Peter Sheridan recorded the alto flute duet "Meditations and Memories" for the CD "Monologues and Dialogues" (MOVE Records Catalogue Number MD 3349). Dr. Hoffman's compositions "Crimson Sunset" for organ solo, "Album Leaf" for Harp Solo, Variant on "Battle Cry of Freedom," for wind quintet, "Get me a rag! Just a minute…" for piano solo and "Limericks and Laughter Thereafter" for clarinet solo, were chosen for performance by David Bohn, Jasmin Cowin, the West Point Woodwind Quintet, Shiau-uen Ding and Bruce Curlette, respectively, in the 2012 and 2011 call for scores known as "15-Minutes-of-Fame" by the Composer's Voice Concert Series in New York City. His piece "The Monkey" for clarinet, violin and piano was selected to be part of the twelve-movement work "Zodiac: Across the Universe," which was premiered in China as part of The Zodiac Trio's ten-concert tour which took place during November, 2013. They subsequently recorded it on the CD Dreamtime (BGR 391).
Dr. Hoffman has been Chief Editor at ECS Publishing since 1998. For more information, please visit his Web site www.stanleymhoffman.com.
Showing all 4 results