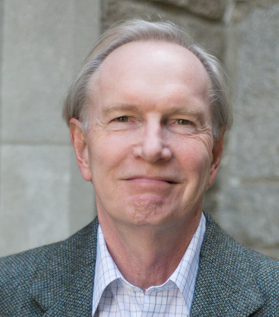 Applauded by Aaron Copland, inspired by Desmond Tutu, and mentored by Hugo Friedhofer and Earle Hagen, Bruce Babcock has spent his working life composing music for the musicians of Los Angeles.
Bruce earned his BA & MA degrees in composition from California State University, Northridge (CSUN). While at CSUN, his Impasse was performed for Aaron Copland during his 1975 residency. Copland's comments on the piece, recorded for posterity, include "an impression of musicality which is very pleasant, indeed…a convincing sense of an overall mood…knows what he wants…sure of what he's doing."
Bruce was an Emmy Award in Music Composition in 1992, one of eight total nominations in a ten-year period. He has also collaborated as an orchestrator and conductor with some of the biggest names in film scoring, including James Newton Howard, Michael Kamen, and Christopher Young.
In the concert music world, Bruce's Pacific Serenades Trio, for clarinet, viola and piano, was commissioned by Mark Carlson and premiered in 2004. In 2005 Bruce was chosen by Artistic Director Daniel Kepl to be composer in residence at that year's Santa Barbara Chamber Music Festival, which featured three newly commissioned works. SpringScape was the winning piece in the Debussy Trio 2006 Composition Competition. This Is What I Know: Four Poems of Dorothy Parker, commissioned by Juliana Gondek in 2009, was one of the winners in the 2011 Boston Metro Opera Contemporary American Festival Competition.
The Donald Brinegar Singers premiered Night Songs, on poems of Sara Teasdale, in 2006. All Unto Me, inspired by and dedicated to Archbishop Desmond Tutu, was performed with the Archbishop in attendance in 2011. Be Still received its European premiere in November 2013 by the Haga Motettkör of Göteborg, Sweden, Mikael Carlsson, Music Director. Bruce's 2015 Navona CD Time, Still contains the Debussy Trio's recording of Springscape.
Showing all 2 results